Savoy Grill
Home to hundreds of years of Hollywood and history, the Savoy Grill has been a restaurant of choice for some of the world's most famous faces. Winston Churchill, James Dean, and Marilyn Monroe have all passed through its gilded doors, not to mention Frank Sinatra, Oscar Wilde and Her Majesty Queen Elizabeth II herself.
With celebrity chef Gordon Ramsay at the helm and Ben Waugh heading up the kitchen, the Savoy Grill offers an array of cult classics; the Beef Wellington for two has a reputation unto itself, and other sharing signatures from the wood-fired charcoal include the 400g sirloin on the bone and a beautiful Côte de Boeuf. Grilled Lobster Thermidor and Scottish Langoustines, roasted Orkney Scallops and Dover Sole from the seafood selection are just as stunning and, during lunch, guests can choose from the daily special served on the traditional trolley, from salt-baked leg of lamb on Mondays through to the Rib of Beef with Yorkshire pudding on Sundays.
The Savoy Grill also offers two options for elegant private dining, the D'Oyly Carte room with its original 1920s features and overlooking the iconic hotel entrance, and the Kitchen Table, an intimate and interactive setting for up to eight with the theatre of the busy kitchen as its backdrop.
Savoy Grill gifts and experiences
Create lasting memories at the Savoy Grill with a Gordon Ramsay Gift Experience. From champagne lunches and traditional Sunday roasts for 2 to an exquisite and immersive Kitchen Table dining experience for up to 8 guests, discover the full range of Savoy Grill gift experiences and vouchers. Available in beautifully branded gift wallets or as an eVoucher online.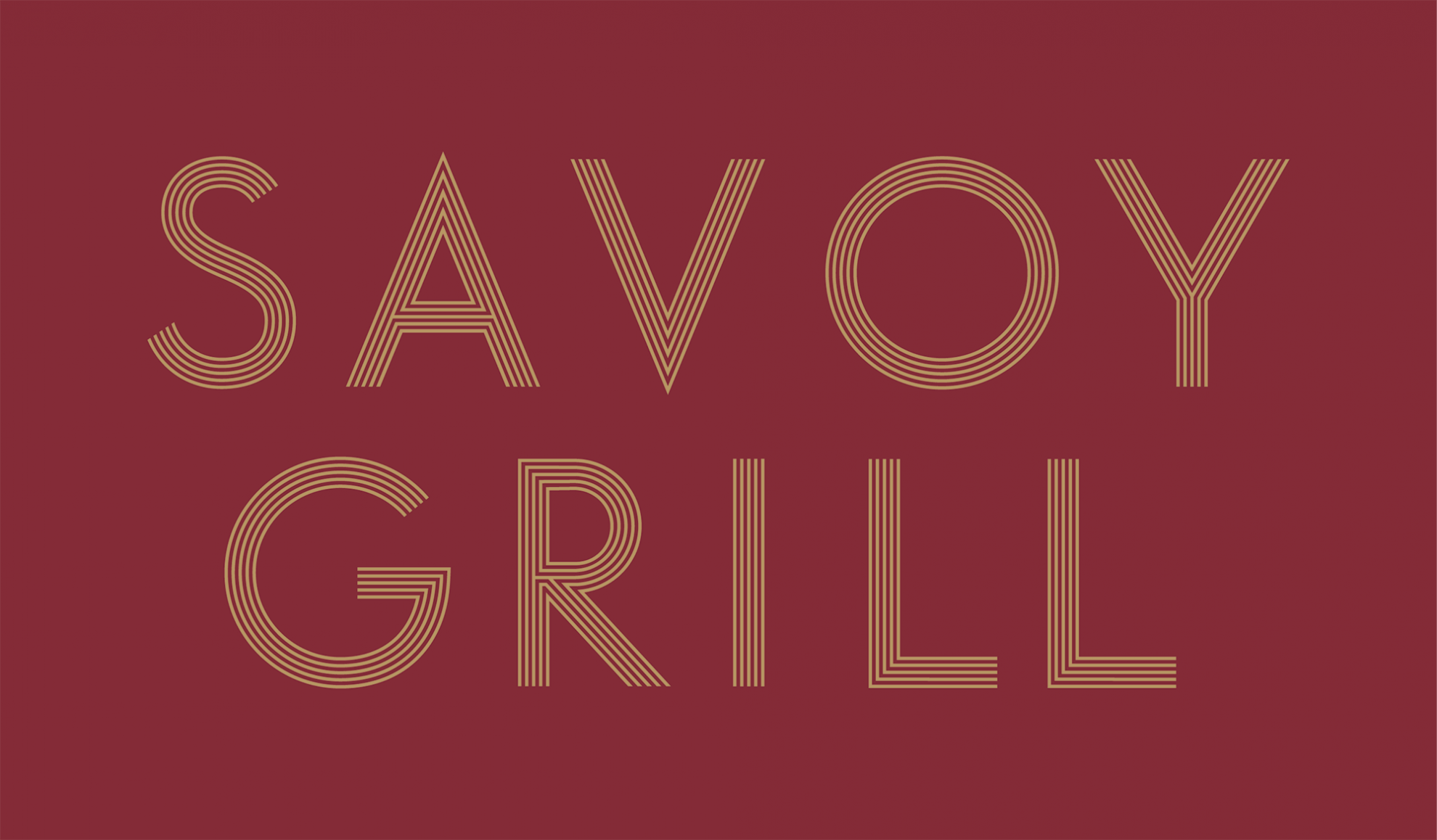 Contact us
Rediscover French and British classics
A return to the Escoffier-inspired grill rooms of old at one of London's most renowned restaurants, featuring French and British classics.