Bringing Christmas Magic to Five Children Affected by Serious Illnesses
The Savoy's team is delighted to have hosted Roald Dahl's Marvellous Children's Charity on 12 December 2019 where five families were treated to a very special day out.
The arrival at The Savoy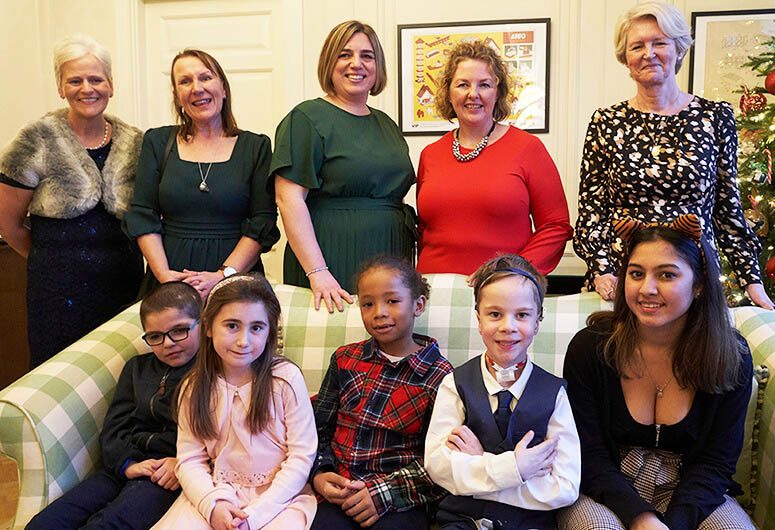 Five seriously ill children and their Roald Dahl Nurses were welcomed at The Savoy. The visit started in the Front Hall of the hotel where the children discovered this year's imaginative festive decorations, created by the in-house florist and carpentry teams in partnership with LEGO, and which reimagine Christmas at The Savoy with twelve creative builds! From a dragon shaped Christmas tree and tea-drinking tiger, to a tree-house and a water-hosing elephant, The Savoy truly embraces the concept that Christmas is all about children, such as our wonderful guests from Roald Dahl's Marvellous Children's Charity.
Snacks and a Royal Christmas tree
After the discovery tour, the children and Nurses were offered refreshing morning snacks in the stunning Venetian-inspired Gondoliers room at The Savoy before heading off to Clarence House where The Duchess of Cornwall opened her home to decorate the Christmas tree with the children.
Ginger bread house decorating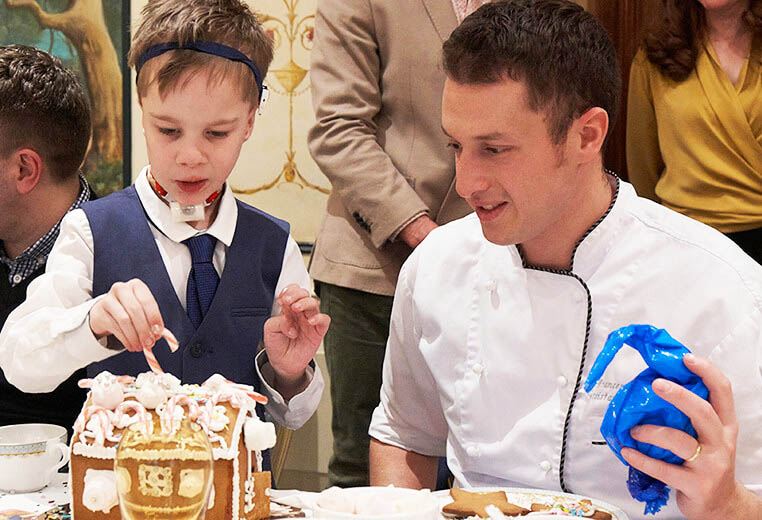 On their return to The Savoy after the morning activities the children indulged in hot chocolate before embarking on a ginger bread house decorating session with our passionate executive sous pastry chef, Francesco Coratella.
Roald Dahl's Marvellous Children's Charity
Roald Dahl was one of the world's most imaginative, successful and loved storytellers and he left a marvellous legacy. Roald Dahl's Marvellous Children's Charity was established in 1991 by Roald Dahl's widow Felicity, shortly after his death. Today, there are currently over 75 Roald Dahl Nurses caring for over 21,000 seriously ill children across the UK at any one time. The Nurses work directly with the child and family, supporting them in the community and within the hospital setting.
They support children and families affected by conditions which are not often given the attention they deserve, including epilepsy, acquired brain injury, rare diseases, sickle cell and thalassemia. They also support young people transitioning from child to adult healthcare services, ensuring young people do not fall through the gap and continue to receive high-quality care. The charity's mission is to help every seriously ill child lead a marvellous life.