Up The Garden Path Spring 2019 - Covent Garden Guide
As a neighbourhood that combines rich culture and history with fantastic shopping, Covent Garden is home to all sorts of usual stories and characters. In our quarterly guide to Covent Garden Jeannine Saba, founder of The Covent Gardener magazine speaks about some of her highlights as a resident and our neighbour.
---
I always say that Covent Garden is a place for all seasons, but spring is an especially lovely time. With brighter mornings and the thought of new beginnings, I wanted to explore the concept of LOVE from a unique Covent Garden perspective. Articles about losing, celebrating and most of all finding love are scattered throughout this latest issue (a copy will be in your room). Regular readers will know that the theme of love runs through every edition we create, but this spring I wanted to dive a little deeper.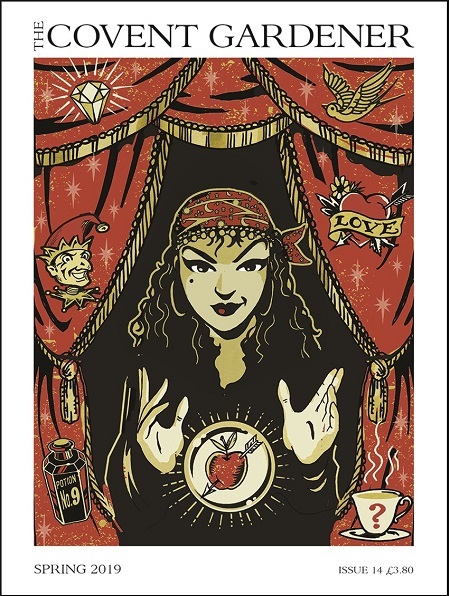 My top tips for celebrating love this season; Let's start with mum… this Mother's Day the only place to take her is for Afternoon Tea at The Savoy. Sit in the Thames Foyer and indulge in a selection of tasty finger sandwiches and cakes, not to mention a choice of 30 teas or even a glass of champagne.
One of the shops I love the most in Covent Garden is Benjamin Pollock's Toy Shop, an enduring jewel of the area run by the brilliant Louise Heard. Sure to delight the little ones and the medium sized ones.
Or for something more interactive, mosey along to the May Fayre and Puppet Festival. On 13th May the garden of St Paul's Church will play host to Punch and Judy enthusiasts (also known as 'professors') from all over the country. There's something for everyone including a brass band procession around Covent Garden, and if you attend the midday church service you'll find Mr Punch himself presiding over the pulpit!
For a romantic evening out one need look no further than Romeo and Juliet at The Royal Ballet, on stage 26 March – 11 June. If you're still searching for that special someone with whom to share such evenings then I prescribe a visit to Watkins Book Shop in Cecil Court, where tarot readers and palmistry experts can tell you when to expect a tall dark stranger. (More on this in our Spring issue).
The Savoy herself has a storied heritage when it comes to love. Vivien Leigh and Laurence Olivier first met in the lobby of this very hotel, sparking a Hollywood romance that would capture the attention of the world. And it was at a wedding reception here in the forties that then Princess Elizabeth and her dashing husband-to-be were first seen in public together. The Savoy is also no stranger to scandal, as it was a favourite meeting place for Oscar Wilde and his lover, Alfred Lord Douglas (known to Wilde as Bosie). The openness of the affair so enraged Bosie's father, the Marquess of Queensberry, that he threatened Wilde: "If I catch you and my son again in any public restaurant I will thrash you!"
In every room you'll find a copy of The Covent Gardener, where you'll be able to read about these stories in more detail. Plus do look out for our fun competition to win an exquisite seasonal bouquet specially created by the talented Savoy Creative Floral team. What's not to love?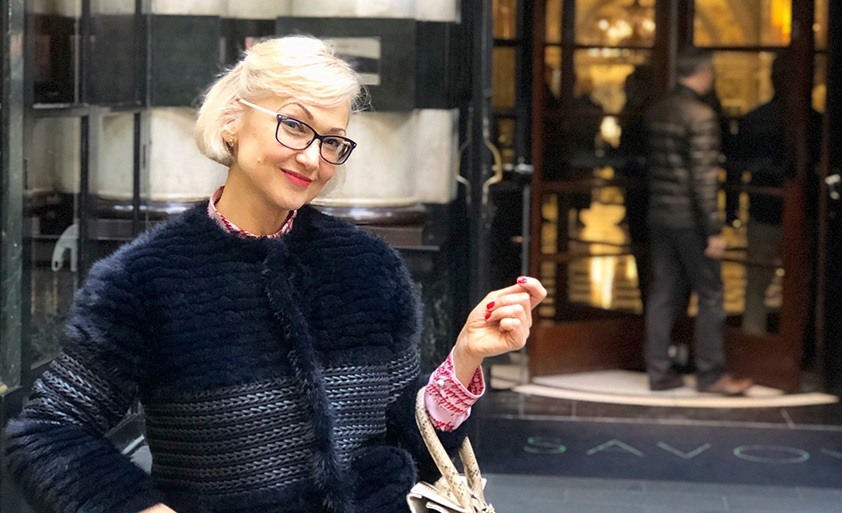 ---
If you have any questions about Covent Garden or anything you would like to share with us please email Jeannie Saba.