Up The Garden Path Autumn 2019 - Covent Garden Guide
As a neighbourhood that combines rich culture and history with fantastic shopping, Covent Garden is home to all sorts of usual stories and characters. In our quarterly guide to Covent Garden Jeannine Saba, founder of The Covent Gardener magazine speaks about some of her highlights as a resident and our neighbour.
---
As Editor of The Covent Gardener and a long-term resident of the area, I have the enviable duty of unearthing the most intriguing, delightful and bizarre stories about the history of Covent Garden for my readers.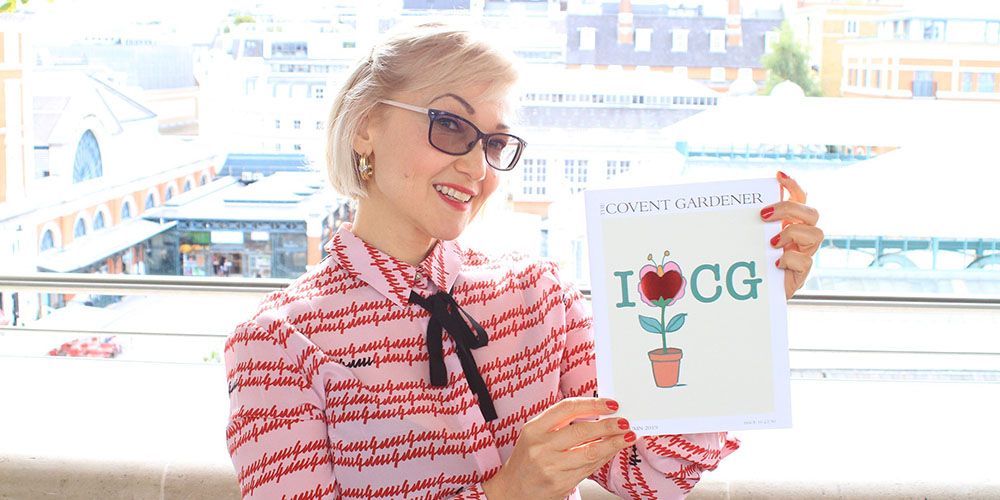 For Issue 16 we celebrate all the American connections found in Covent Garden. Why does America get a whole issue you might ask, well, when New Yorker and design legend Milton Glaser sends you an email announcing "I am sending you a thought I have for your next cover", there's nothing else to do other than dedicate that issue to him. Creator of the "I♥NY" logo over 40 years ago as well as New York Magazine and countless other visual identities, Milton Glaser is an icon of the design world.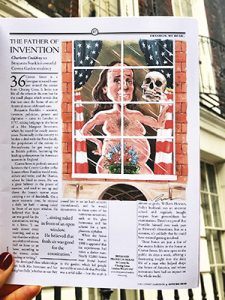 In honour of Milton, this Autumn issue immediately became The Fall Issue, and before we knew it the entire issue was American-themed.
As usual there are a few features that might raise an eyebrow or two… Did you know that for 16 years we had one of the founding fathers of America living here? Partial to a spot of 'air bathing', Benjamin Franklin would sit stark naked by his floor to ceiling window every morning, believing as he did in the healing qualities of fresh air. I am not quite close enough to see the bedroom windows of The Savoy so I am safe from any of you guests wanting to put Franklin's theory to the test.
If you have the chance I do recommend a visit to Benjamin Franklin House to find out more about this incredible man. Only a 5 minute walk away from the hotel in Craven Street.
While you're inside the hotel, you must make a visit to the famous American Bar. A few months ago we sent Mick O'Hare off to Washington to interview Teasel Muir-Harmony, the curator of the Apollo spacecraft collection at the Smithsonian Air and Space Museum. Mick found out first hand about a very special cocktail made especially for Neil Armstrong by Joe Gilmore, head barman at The Savoy in the 1960s. You can even see the thank you letter from Neil to Joe in the bar and of course while you're there you must try one, and can you guess what the cocktail is called… a 'Moonwalk' (a mix of grapefruit juice, Grand Marnier, champagne and rose water ) let us know what you think!
You can read more about Mr Glaser and Mr Gilmore in the complimentary copy of The Covent Gardener found in your room, and if you have any questions for me or even see me out and about in Covent Garden, please don't be shy, come and say hello.
---
For a unique American experience in Covent Garden this Autumn, why not celebrate Thanksgiving 2019 in London at The Savoy hotel?