The Savoy Announces the 'Twelve Rebuilds of Christmas' with The Lego Group
A reimagined version of the classic carol to be paired with inspiring, giant LEGO-brick builds across the hotel to inspire creativity
Decorations will be officially revealed from Monday 18 November 2019
This festive season, The Savoy, will be handing over creative control of its hotly anticipated Christmas decorations to The LEGO Group, to reimagine its classic décor through the eyes of children.
The LEGO Group will be installing striking and playful displays above the world-famous sign on Savoy Court and in the Front Hall, with other surprise LEGO® brick-built touchpoints placed elsewhere for guests to find as they move around the hotel.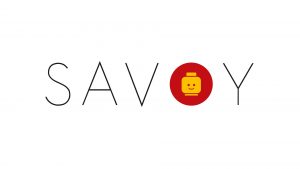 The new festive experience follows the recent launch of the LEGO Group's biggest-ever global brand campaign, Rebuild the World, inspiring people to champion the importance of creativity as a key 21st century skill. The campaign intends to nurture the belief that every child is born with incredible creative problem-solving capabilities – and has already seen the brand reimagine iconic locations across the UK through the eyes of children including Piccadilly Circus and Birmingham's Bull Statue, amongst others.
At The Savoy, The Twelve Rebuilds of Christmas will reimagine areas of the famous hotel, whilst paired with a rewrite of the classic Christmas carol, aiming to inspire people to champion the importance of creativity and the endless possibilities of imaginative play this festive season.
Visitors can expect to encounter builds across the hotel that delight and surprise, taking traditional Christmas cues and rebuilding them in imaginative ways, from a dragon Christmas tree, to a reimagined mode of transport for Santa Claus – and a choir singing the rewritten carol, The Twelve Rebuilds of Christmas.
The Rebuild the World campaign highlights the need to act now to nurture that creativity so that it can become a lifelong skill, and The Savoy colleagues behind the decorations for 'All the Fun of the Fair – Savoy Festive Season 2018', designer florist, Belinda Bowles, and carpenter, Sam Beer, have been working closely with The LEGO Group on the 2019 creative concept and theme gearing up to Saturday 16 November when the install will take place throughout the night.
Guests staying at The Savoy that night will be the first to see the decorations as they wake up to Christmas at The Savoy on the morning of Sunday 17 November 2019.