Phil Barnes, The Savoy MD, Named as One of Walpole's Power 50
Walpole, the official sector body for over 200 of the UK's finest luxury brands, have just unveiled their inaugural British Luxury Power List, celebrating 50 of the most happening people in the British luxury sector.
We couldn't be prouder that our MD, Phil Barnes, made the list and was named one of the Power 50.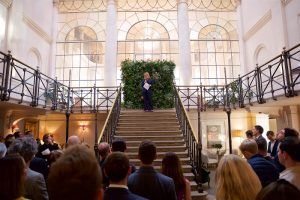 Phil Barnes boasts a four-decade hotel career that has seen him work across five continents in some of the world's most sought after destinations and hotels. He joined The Savoy in November 2016 and is not only responsible for leading the strategic direction of our globally-renowned luxury hotel, but also has wider responsibility, in his capacity as Regional Vice President, for Fairmont St Andrews, Sofitel London St James, and The Raffles Hotel London, slated to open in 2020.
Phil has been the driving force behind a significant shift in culture and repositioning of The Savoy over the last two years, dispersing any sense of formality that borders on the side of 'stuffiness', and driving this 130-year 'young' (as Phil likes to say) beacon of luxury hospitality into the next 130 years with a reputation for excellence and innovation.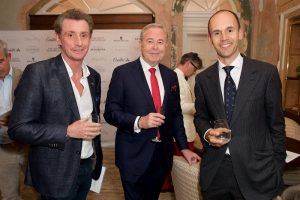 'We continually look to the future and strive to create experiences through new ideas and originality that ensure our guests continue to be inspired to stay with us for the next 130 years,' states Phil.
It's all about the people for Phil. His mantra is that people have to be at the heart of everything. 'What matters above all in the luxury (hotel) industry is that you are paying careful attention to all of your guests and what they are telling you'. This was the ethos behind an overhaul of The Savoy guest experience, and the team's success with taking the hotel's TripAdvisor ranking from the high 40s of London hotels to a sustained position in the top 20s.
On the personal side, Phil finds time to refresh and unwind through his greatest passions; reading, music, attending live theatre, and spending quality time with his three adult children; all
which continue to keep him 'forever young.'
CONGRATULATIONS PHIL!