Introducing the New Beaufort Bar Vodka
Whilst we have seen an explosion in the world of whisky and gin, one category seemingly being left behind is vodka. What interests us greatly is that, regardless of this trend, our best selling spirit at the Beaufort Bar is vodka. It is this guest indicator that inspired us to form a partnership with a very good distillery so we could create our own expression and, namely, Beaufort Bar vodka.
LOOKING TO SURPRISE
The objective was to create an expression that really fulfils vodka's potenital. Our bar aim is to operate an elevated bar experience, and whilst there are some wonderful vodkas produced, we felt an innovative approach was called for. At times luxury service should work to excite and surprise: taking what is often an underrated spirit – and dare I say poorly represented by styles that are neutral of flavour – the new Beaufort Bar vodka will surprise our guests.
During blind tasting with the team we particularly focussed on the abv level (alcohol by volume) as noticed a huge impact on the character of the product. 43% was the selected level, and the end product is something away from what we would see as the norm, and very much a spirit that could stand on its own two feet. Vodka always seems to be considered as a cocktail ingredient. Whilst we don't disagree the benefit it can add here, the need for the spirit to taste wonderful at room temperature was critical.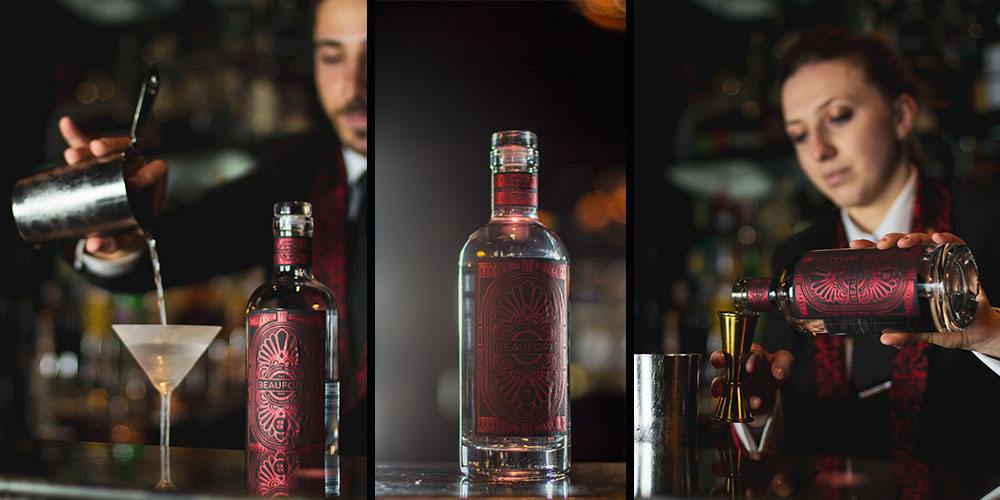 THE FUTURE OF VODKA 
Beyond the first taste, Martinis will be a simple suggestion for this product. That being quite a predictable move again to break against convention, we are developing a high ball serve. Instead of it being a manipulated flavour, it is the core of the spirit being expanded.
Looking toward the future, vodka will grow. There is too much demand for it to not. If I did have a crystal ball my thoughts are it will all be about the source ingredient of what is being distilled, and how it is produced from start to finish that will be defining.
Flavoured vodkas to be a thing of the past, replaced by vodkas with flavour.