Your Well-Being
Here are some of the key ways the team at The Savoy is looking after you during the COVID-19 pandemic.  As you might expect we are following government guidelines closely and we continue to review and update what we are doing to ensure your well-being: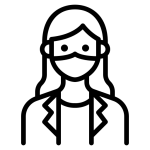 Training and the team – our team is well prepared in the new health and hygiene procedures, how to implement physical distancing, and what do to in response to a suspected case of COVID-19.
Our team is asked to self-test for COVID-19 once each week using rapid-turnaround lateral flow tests provided by the government. These tests are intended to identify non-symptomatic cases of the virus and prevent the virus from being spread by individuals who are unaware they have it.
---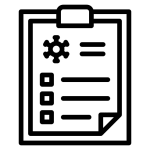 Preferences and preparation– all guests are asked before their arrival about their own preferences during their stay, so that, within a safe framework, our team can cater to your specific needs. When you arrive you will have the same warm welcome you might expect from The Savoy, and our team will also personally explain the new measures in place.
Arriving in the UK – For the latest information on travelling to the UK please visit www.gov.uk.
Testing for guests – Latest government advice requires all international arrivals to carry out a Day 2 PCR test. The Savoy has identified Halo testing as an effective partner for our international guests. They can pre-arrange tests to be delivered to the hotel and process the results on the same day or overnight so that our guests are able to enjoy their stay in confidence.
Our concierge team will be delighted to coordinate tests prior to your arrival at a cost of £89.00 per person.
Any guests arriving into London Heathrow may wish to take advantage of a four hour Covid PCR test at a cost of £59.
For guests wishing to arrange rapid testing while in house, our team can recommend an external provider who can offer the following:
A callout nurse to come to the hotel to administer the tests – cost £100.00 for up to 5 guests
Express Covid PCR testing priced at £299.99 per person – test results within 5 hours
For further information please contact our concierge team on SVY.Concierge@Fairmont.com who will be happy to help book your test.
---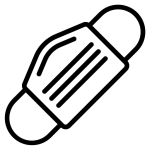 Feeling protected – our team is well equipped. Face masks, disinfectant, and disposable gloves are also available for all guests; and there are numerous hand sanitiser stations around the hotel for your use.
---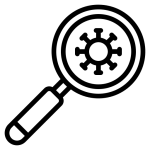 Enhanced cleanliness – we use appropriate products and follow best practices when it comes to cleaning guest rooms, event spaces and public areas.  Our house-keeping team has increased cleaning in all public areas and guest rooms, focusing on frequently used items such as door handles.  Guest linens are washed at a sufficiently high temperature to ensure sterilization.
---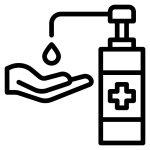 Touch-free – new touch-free technology for check-in and out, and payment is available upon request. Our hand sanitizers are automatic.
---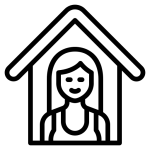 Be reassured –The Savoy is a Fairmont Hotel; part of the Accor Group.  Accor has introduced ALLSAFE; a programme of intensified hygiene and protection measures to ensure your safety. All of our own measures are in line with this programme.  In addition ALLSAFE, in an exclusive partnership with insurance provider AXA, also provides free access to teleconsultations with a network of medical professionals.
If you would like to find out more details about how we are keeping you safe, please do not hesitate to contact us on savoy@fairmont.com